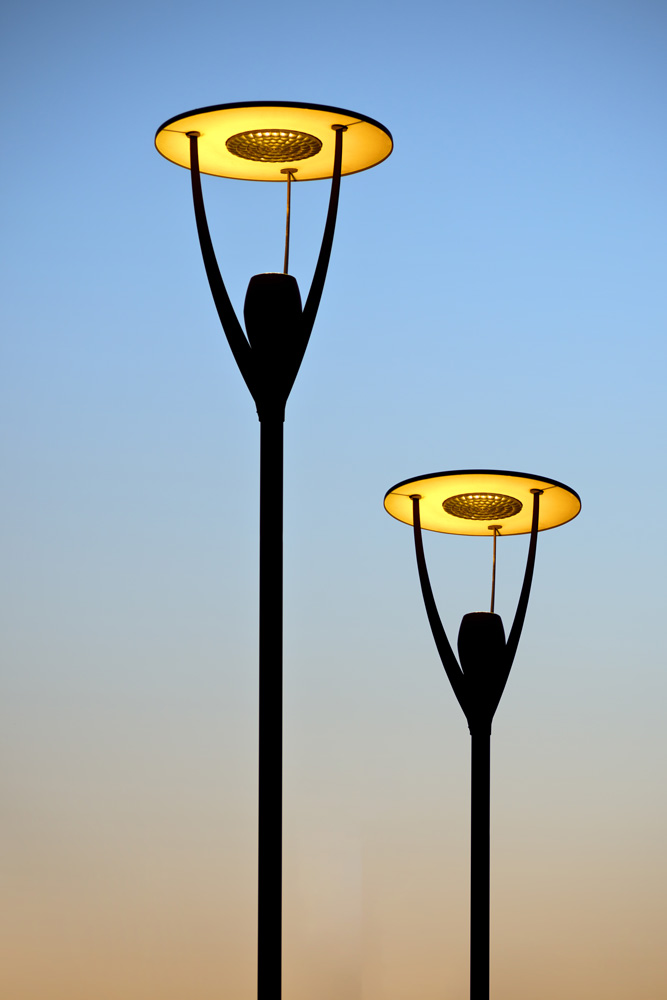 STREETS FILLED WITH LIGHT
New LED technologies provide opportunities for city control on a completely different level. They allow you to competently organize work on the lighting of objects and further reduce energy costs, reduce the number of accidents and improve the urban environment.
Controlled lighting can be turned on only when needed and to the extent necessary. It is possible to dim (reduce brightness) lighting while reducing traffic flow or use the most bright lighting during rush hour. Management companies have access to real-time data.
Advantages of LED Solutions LED Solutions:
Reduced energy consumption by up to 80%.
More than 100 000 hours of continuous work that does not require special maintenance.
High level of protection against moisture and dust (IP65), which ensures complete protection of the components of the lamp from the weathering environment.
Our smart pedestrian crossing, equipped with motion sensors, illuminates the crossing when a pedestrian approaches and goes out after he crosses the road.
For convenience, citizens LED Solutions offers smart benches with the function of public wi-fi and the ability to manage music content.
COMPLETED PROJECTS
Street lighting in Astana
Street lighting in Ust-Kamenogorsk
Astana
Kyzylorda
OUR PRODUCTS FOR THE CITY