They are made from solar panels and can be installed outdoors or indoors without being connected to the electrical network.
FEATURES:
Public Wi-Fi;
Stereo Bluetooth speakers, with remote control on the side of the bench with the ability to control music content;
Wireless charging according to Qi standard for charging mobile phones;
USB ports for charging mobile phones.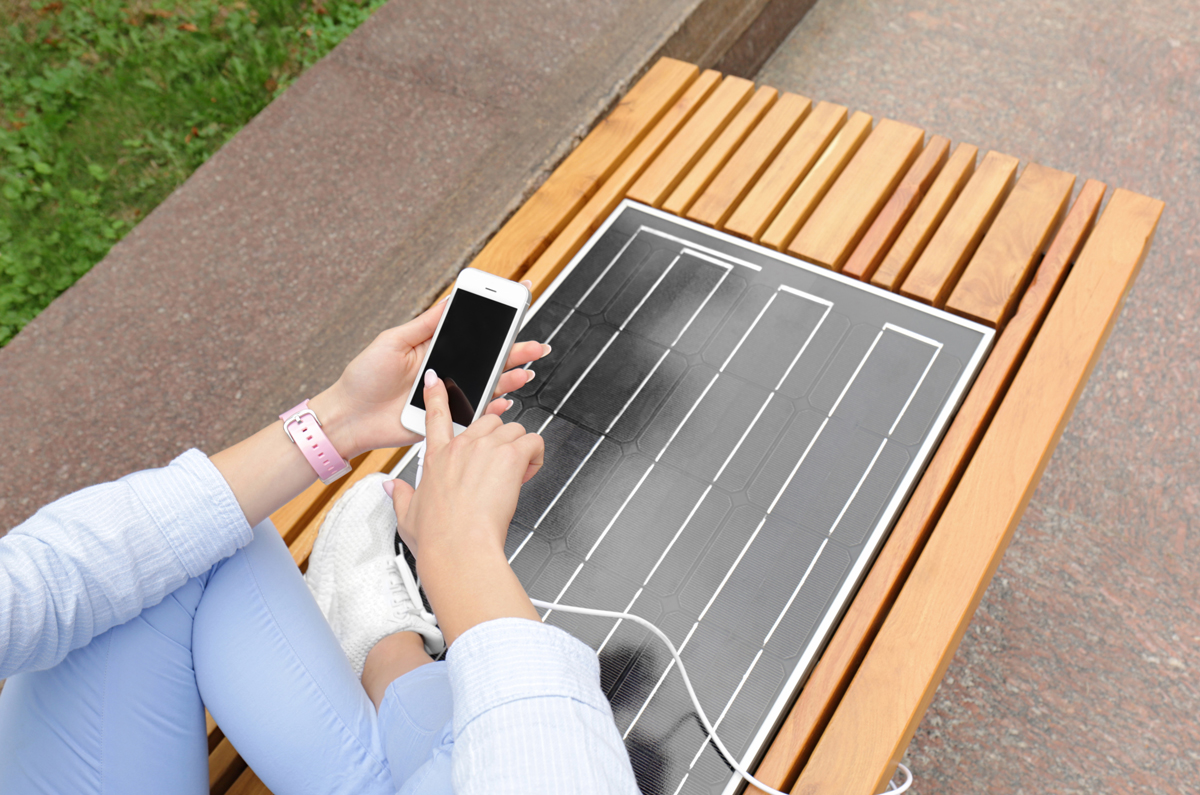 TECHNICAL SPECIFICATIONS
The Stellar Bench is a versatile outdoor bench that offers USB mobile device charging (under waterproof cover at each end) and utilizes solar energy without the need for any electricity. The simple design of the bench allows solar energy to be collected and stored in the integrated controlled battery system and used as and when required. The stored energy also powers LED concealed lighting on the bench and can be utilised for WIFI and other reporting.
Features
Solar power autonomy
Mobile device charging
Temperature controlled ventilated seating
Vandal resistant
Quality build materials
Easy install and mobility
Specification
13mm toughened laminate glass top
95 Ahr Verta gel battery system with regulated 10A inverter
100Wp monocrystalline generating solar panel
4 x 1A/2A USB waterproof ports
Tropical hardwood timber end panels
Customization
Ambient LED lighting
Themed / branded ends
Signage / advertising
WiFi
Data gathering
RAL color options
Dimensions
Length 1680mm
Width 700mm
Height 452mm